25 May 2022by Jo Rzymowska
It's June, which can only mean one thing – Pride – with 2022 marking 50 years of Pride in the UK.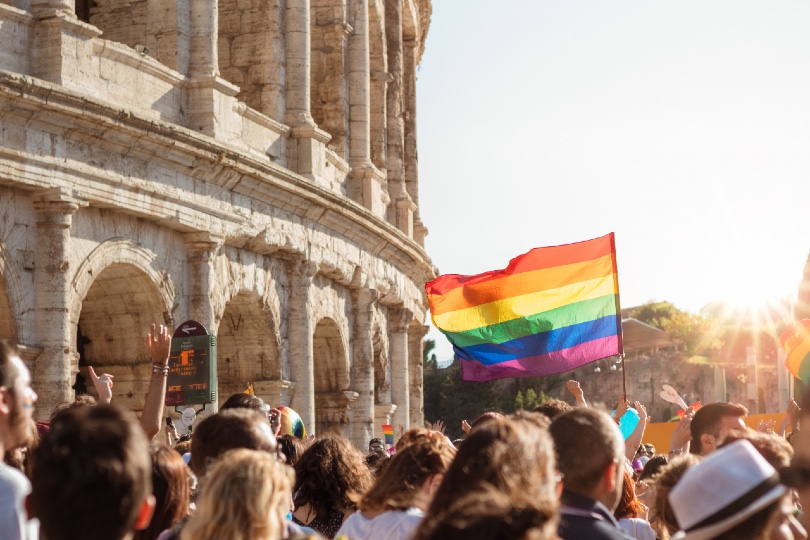 (Credit: Luis Cortés / Unsplash)
In this time, the movement has reached important milestones, including granting equal rights in marriage, outlawing discrimination and growing the annual Pride march to thousands.
The path towards equality is an ongoing journey, though. While we celebrate diversity and reflect on the contributions that LGBTQ+ people have made all over the world, we must also recognise the challenges the community continues to face.
It is our collective responsibility to make our industry inclusive to the LGBTQ+ community so everyone can benefit from the enriching experience travel brings.
My partner Lynne and I are lucky enough to have seen much of the world, and we know first-hand what a difference working with brilliant travel agents makes when planning a truly unforgettable trip.
So, to celebrate Pride month, I'm sharing my thoughts on how to become a more inclusive travel seller.
Firstly, agents should be mindful that policy and public acceptance of LGBTQ+ people varies from country to country, and even within some countries.
The IGLTA, the International Gay and Lesbian Travel Association, publishes a list of destinations around the world that embrace, uplift and celebrate the queer community, which is a great resource with which to get familiar to help clients make informed decisions about what to expect from local cultures around the world.
Secondly, practise deep listening, and don't shy away from asking questions. This is especially important for those who don't often sell to LGBTQ+ travellers as there is a worry about saying the wrong thing, but understanding your clients' individual needs is imperative to curating the trip of a lifetime.
Next, look to the brands that are passionate about making holidays truly inclusive – there are plenty. I personally loved Virgin Atlantic's recent ad, proclaiming: "I am what I am". It was a spectacular presentation of the diversity of all those who travel.
Here at Celebrity Cruises, we were delighted it was two grooms who became the first couple to tie the knot onboard our newest ship, Celebrity Beyond, during her inaugural sailing. And we can't wait for our iconic annual Pride Party at Sea to kick off in a few days. The party will take place in tandem across our award-winning fleet, with each ship "handing off the party baton" to the next to keep the festivities running across hemispheres.
And finally, think about representation within your own marketing. In a recent global survey, 73% of those from the LGBTQ+ community told us they felt the travel industry had a responsibility to showcase more diversity within their imagery.
To become a catalyst for this change, we worked with world renowned photographers to create the world's first image library that truly embraces diversity, and then – crucially – we made it open-source so anyone could use the images. Dubbed the "All-Inclusive Photo Project", it is our invitation to all of you to join us as we strive to improve the representation of all people who travel.
It is on all of us to change the meaning of "all-inclusive" in the travel industry. By staying informed and committed to becoming more diverse travel sellers, we can all contribute to that shift. Happy Pride everyone.
Jo Rzymowska is vice-president and managing director EMEA of Celebrity Cruises.